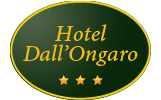 Our two conference halls has been realized to satisfying whichever type of requirement: from business conferences to athletic assembly.
The first one with 100 places circa is an ideal place for meetings and conferences, the second, smaller, is dedicated for little assembly.
On request we provide movie projector and its screen.