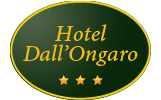 Stay, taste, sample a simple philosophy!

To have a nice evening, three words are enough:
STAY near a fireplace or under the sky, hot up from a simple and friendly atmosphere ...
TASTE typical local food or strange regional specialties selected into the Italian gastronomy ...
SAMPLE the combination with all the typical regional wines in a familiar atmosphere that put clients at the first place ..
Our theme nights propose wine tasting matching with seasonal dishes prepared by our cooker.